EXPERIENTIAL MARKETING
What Goes Into an Innovative Experiential Marketing Campaign
What is Experiential Marketing?
This marketing strategy is often also known as on-ground marketing, guerilla marketing, live marketing, or even participation marketing. Essentially, at its core, this strategy is all about audience participation and experience. Experiential marketing campaigns can include product sampling, testing, trade show or festival booths, large or small-scale events, or even mobile tours, among many other opportunities. These strategies are designed to make customers feel like they are actively participating in the brand and gives them happy, fun experiences that will remain in their minds later on.
Experiential marketing is a great way to develop brand loyalty and customer service at the same time, while gaining more attention for your product in the marketplace. It is at its core a form of word of mouth marketing that gets your audience excited and enthusiastic about your brand, while sharing those experiences with their friends and associates. Word of mouth marketing is highly valuable in today's consumer-focused society, and these types of experiences resonate with your customers more than anything else.
Successful experiential marketing campaigns bring a brand to life and connect that brand with their current and potential customers. Making those connections and turning them into long-term relationships is an important element of establishing your brand identity as you want it to appear to the world.
Small and Large Activations
One of the signature components of our experiential marketing strategy is product activation, both small and large scale. Brand activation is essentially a type of marketing strategy based on triggering a response in your audience's brain to your product, inspired by experiences and emotional connections.
Small and large activations are a great tool that can be added to your current marketing strategy as a way to kick off a product launch, stir up new business, or even just increase sales for a long-standing product or service. However, it is not always entirely about sales – sometimes it is just about being top of mind for your audience.
The best way to make sure that your brand activation is successful is to work with an experiential marketing agency that can bring your vision to life. Reef Agency has the tools and resources you need for a successful campaign, and we also have the portfolio to prove it.
What is an Activation?
Product activation usually involves an activity or a demonstration that engages the audience member and focuses on their participation so they can try out the product or get an accurate idea of what using that product is like.
A small activation could be something as simple as a product sampling. A blindfolded taste test against a competitor's product, for example, would be something small but effective that gets the consumer thinking about how they like your product. A large activation is generally more complex but has a highly effective result. For example, a pop-up shop would be an effective way to activate your brand on a large scale.
Ultimately, your brand is "activated" in the mind of your customers – they have officially discovered who you are, or what your new product is, and now they will begin to think about you.
Why it Works
Activation is an effective strategy because it helps build trust in your audience and your potential customers. Instead of hearing about how many benefits this new product can provide, the customer is experiencing it and seeing those benefits in person for themselves. The marketing message is received directly by the audience instead of through another channel or medium that may come off as one-sided.
This is also a chance to provide value to people and give them information they would not normally have the opportunity to get. You are speaking to them in a way that resonates more with what they are thinking about and this gives you a valuable opportunity to involve yourself in their life without being overly disruptive. The customer gets to have fun and remember that you were the brand that gave them a fun experience. Even if they are not ready to make this type of purchase yet, when they do, they will think about you.
Product Launches
Launching a product is all about getting people excited and generating hype. When you have spent a considerable amount of time and money developing a new product, it makes sense to blast that product out into the market and generate as much attention as possible. Our goal is to make sure that the people in your market are as eager as you are to have this product hitting the shelves.
Reef Agency provides all of these services for your business, so you don't have to take the time and effort to start planning something. We take care of that for you, and our team of creative individuals is highly motivated to make sure that your product launch is as innovative, exciting, and engaging as possible. Our process is carefully calculated and based on a significant amount of experience, and success, in a wide range of markets and industries. From start to finish, we make sure your product gets the reception it deserves.  
Marketing is a science that is based on data and research, so conducting research about your audience, your venue, and your campaign is essential. We will begin your product launch strategy by researching your buyer personas and determining who we will be hitting with your messaging. For example, we will not be hitting the same audience at an indie music festival that we would at a home construction trade show.
When we develop product launch campaigns, we also make sure that we do our research on the venue and event we are hosting. We want to know everything we possibly can to make sure that we are utilizing as many opportunities as possible.
Product Sampling
What is the best way to show your audience how great your product is? Let them try it.
Everyone is drawn to free samples. This is how society is, and it makes the perfect opportunity for people to try your product and become fans of your brand. Chances are, you have likely experienced product sampling at some point in your adult life, whether you have seen people at the grocery store providing samples of food products, or people at the LCBO giving small samples of a specific drink.
Many brands do not take as much advantage as they should be of the opportunities that can come from incorporating product sampling in your marketing strategy. For some products, sampling may not be realistic. For example, luxury car brands may not want to engage in these type of sampling campaigns, but if this is feasible for your product, it is a highly effective strategy.
At Reef Agency, we provide product sampling campaigns as well as the team of staff who go along with it so that as many people as possible get to try your product. We also have the data to prove why this would be the right step for your marketing strategy. Our team is friendly and approachable, which makes the best combination for sample marketing. Try it for yourself with one of our innovative ideas.
Retail Events
Experiential marketing for retail companies is often accentuated by hosting certain retail events, such as pop-up shops and tastings, which are often customized to a specific business or industry.
With retail, there is a high competition and a lot of niche industries that your products can fall into, and each of those niche industries have certain needs and wants you have to play into. In order to properly capitalize on the opportunities available in these markets, you will need to go above and beyond your competition. That is where experiential retail marketing comes in.
Today's retail consumers are becoming more aware of marketing and more aware of the purchases they are making, which can pose challenges to the more traditional types of marketing strategy out there. In order to rise above these challenges and meet the demand of your consumers, you need to give them an experience they will be willing to invest in.
That is why experiential retail is a great way to make sure that your retail business is gaining traction and hitting the right consumer market for your brand. Talk to us and we will help you plan something amazing that truly sets your retail brand apart and leaves a lasting impression on your consumers.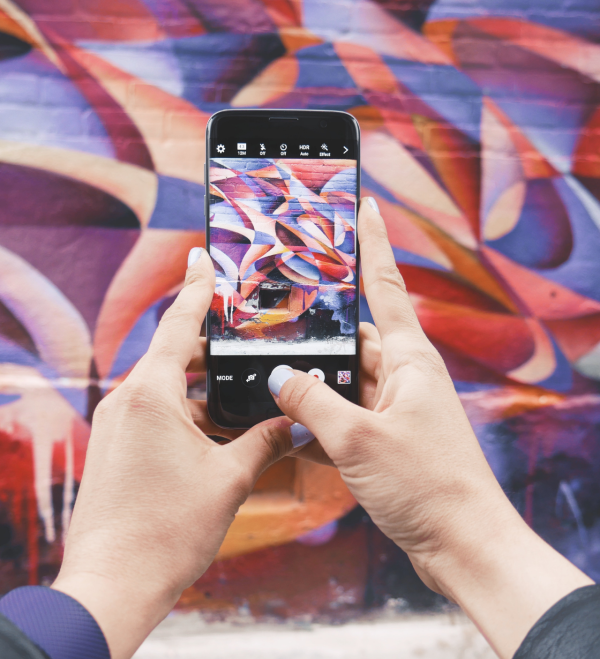 Fabrication Management
One of the things we specialize in experiential marketing is fabrication management, or creating the foundations for your campaign to come alive. We put our creative minds to work in order to create the props, structures, and other physical attributes necessary to execute your brand vision.
You cannot build something out of nothing, so we always start with a vision and build our way up from there. We'll work with you and learn about your vision, and then we'll use our experience and brainstorming abilities to come up with something that will truly make a difference to your strategy and will establish your brand in your customers' minds.
To learn more about our process and the way we construct the perfect experiential marketing campaign for you and your customers, get in touch with us or take a look at our portfolio page for some past projects we've done.
Mobile Tours
Today's marketing world is all about mobility and movement. Being on the go is part of society's nature and is something that many of your consumers will connect with. Therefore, adding a mobile tour element to your experiential marketing strategy is something that will give you the boost you need to make strides in your industry. It's also a great way to ensure that you doing something that your competitors haven't even thought about yet.
A mobile tour is not only an important part of your experiential marketing strategy, but it is also an important component of your overall brand identity, marketing, and sales efforts because it can tie in to everything else you are doing.
From planning the perfect route to predicting how much inventory you will need, planning a tour can be time consuming but rewarding. That's why we are here to make sure you don't have to waste your precious time. Our team at Reef Agency is always on the move, and we love making sure our client partners are ready to take their business to the next level wherever their consumers are. Whether they are at a festival, on the streets, or even at a different event, we will be ready to help you make an impression.
Social Media Integration
Social media is an important element of any marketing strategy, whether it is experiential or traditional. Since today's world is an extremely social place, it's important to use social media during every step of your experiential marketing campaign. You can use social media for a variety of elements, from building hype and getting traffic to your event to live-streaming the event for the rest of your audience to see how great you are.
Experiential marketing can also deepen the connection between your social media followers and fans and your real-life audience. There is so much potential in experiential marketing to go viral on social media, and we want to make sure you hit that potential. While a photo or a video can't really do justice to the experience your consumers are having, you can show the type of experience your brand provides and make all of your audience members get enthusiastic.
We are able to combine experience and social media together to create a system that fully integrates into your customers' lives. Just get in touch and ask us!